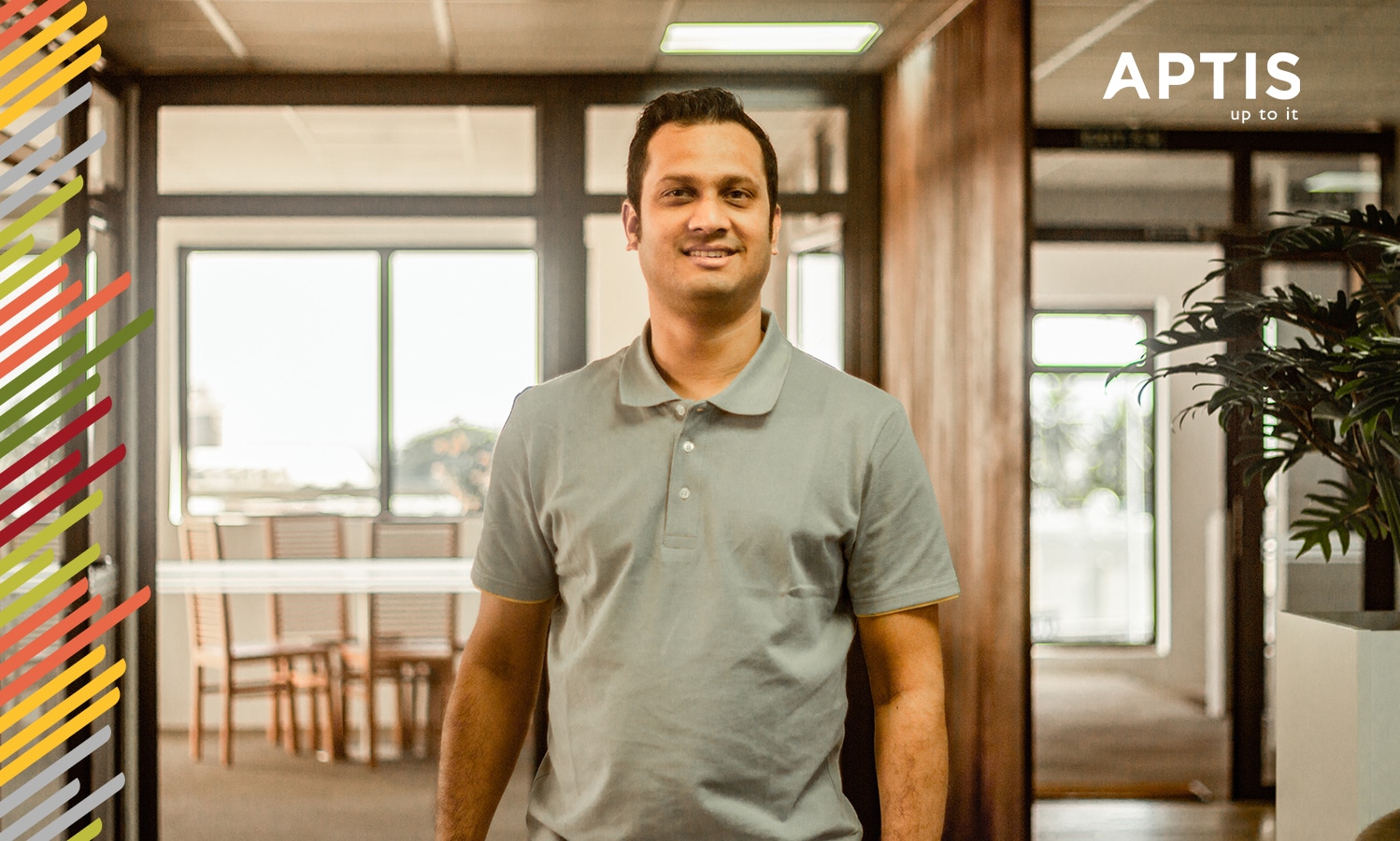 19 Oct

Finance et comptabilité : on casse les clichés avec Shamlesh Annah, Financial Accountant chez APTIS !

Posted at 11:11h

in

Aptis

Les stéréotypes qui accompagnent certaines professions dont, la comptabilité et la finance, ont parfois la dent dure. Et très souvent, elles sont éloignées de la réalité. Décryptage avec Shamlesh Annah, comptable financier chez APTIS.
Les métiers de comptable et financier méritent de longues études…
ASSEZ VRAI. Pour produire un travail de qualité, il faut miser sur la formation.  D'ailleurs, intégrer le monde de la comptabilité à Maurice est très avantageux : entre les compagnies qui aident avec le financement des cours ou examens d'ACCA ou la HRDC (Human Ressource Development Council) qui rembourse une partie des cours approuvés par la MQA (Mauritius Qualifications Authority), il y a vraiment de tout pour entamer des études de comptabilité et de finance avec facilité.
Il faut compter à la vitesse de l'éclair et être fort en maths pour devenir comptable…
FAUX. (Petit rire) Si une personne n'est pas à l'aise avec les chiffres, devenir comptable sera un challenge.  Cependant, compter à la vitesse de l'éclair n'est pas nécessaire pour exercer dans la comptabilité.  Logiciels et calculettes sont à la portée des comptables.  Le plus important c'est de pouvoir analyser et interpréter les chiffres et par la suite, conseiller l'entreprise sur son chiffre d'affaires.
C'est un métier routinier…
FAUX.  Not two days are the same. Les tâches routinières sont prises en charge par les logiciels.  De plus, il y a toujours des demandes imprévisibles que l'on reçoit de la part des autres départements du Groupe ou des clients qui rendent le métier de comptable vivant.
Le comptable ne travaille réellement qu'en fin de mois…
ARCHI FAUX.  Il y a certainement plus de boulot à la fin du mois mais il y a toujours un plan de travail établi durant le mois. En sus de cela, il peut y avoir des 'extra work' inattendu.
Un secteur réserver uniquement aux profils séniors…
FAUX. Pour un comptable, the sky is the limit.  L'on peut débuter par un 'entry-level job' et en parallèle faire des formations plus poussées afin de pouvoir gravir les marches.  Il n'y a vraiment rien qui empêche quelqu'un qui a commencé sa carrière en étant 'accounting clerk' de devenir un jour PDG d'une entreprise.